In September, Grade 12 students used drama to reproduce the classic scenes in The Red Mansions and it was very successful.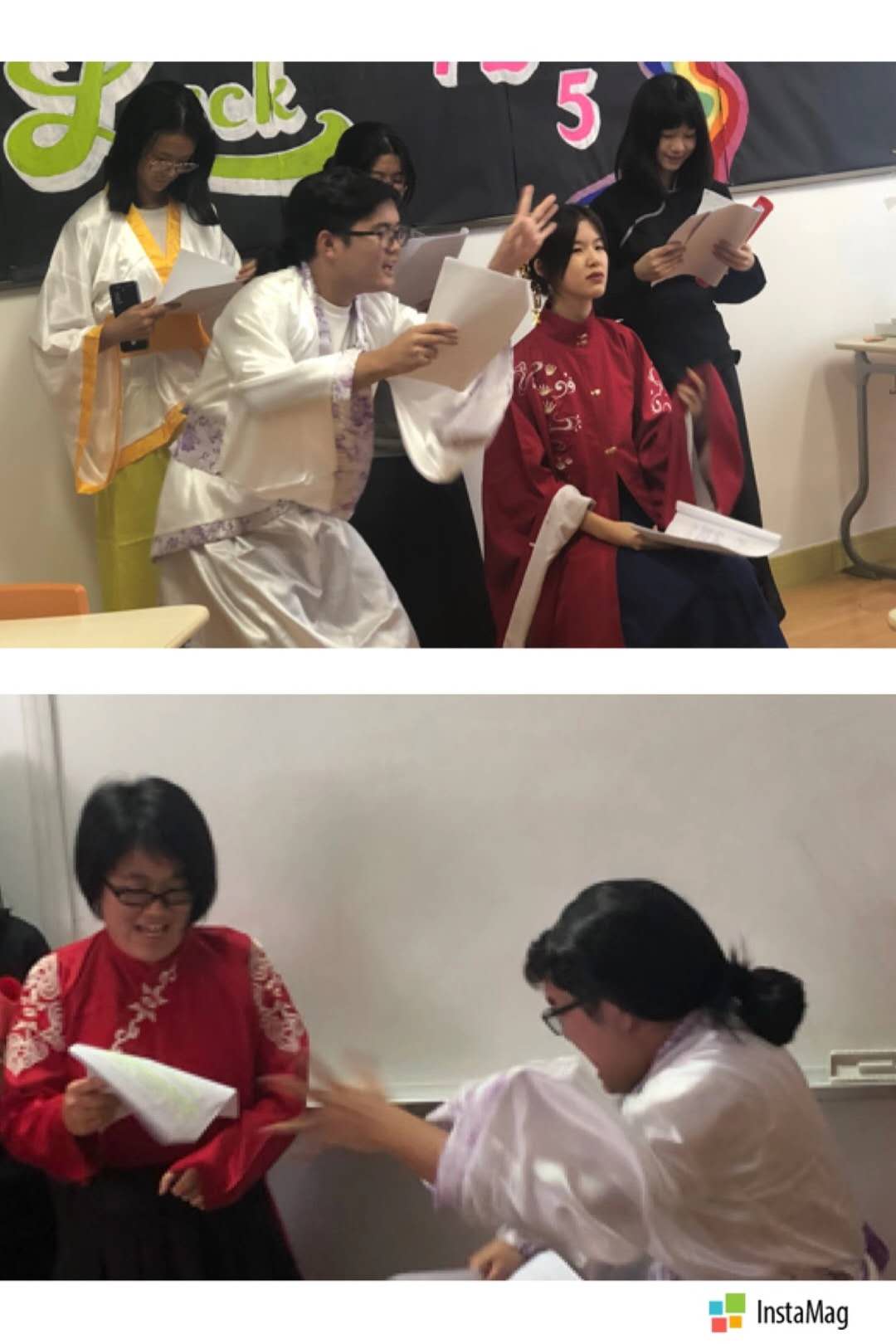 Last semester, under the guidance of the teachers, students read the whole book The Red Mansions. During the summer holiday, students completed a paper and a poster about this story. At the beginning of this semester, everyone began to prepare for the script rehearsal. The whole class was divided into three groups, which presented the following three classic stories: the kitchen accident, the search in the house and confiscation of the property, and Baoyu being beaten.

Students prepared well in script writing, clothing, props preparation, actors' makeup, and etc. In the end, the three acts were successfully staged in Chinese class. Everyone enjoyed them a lot.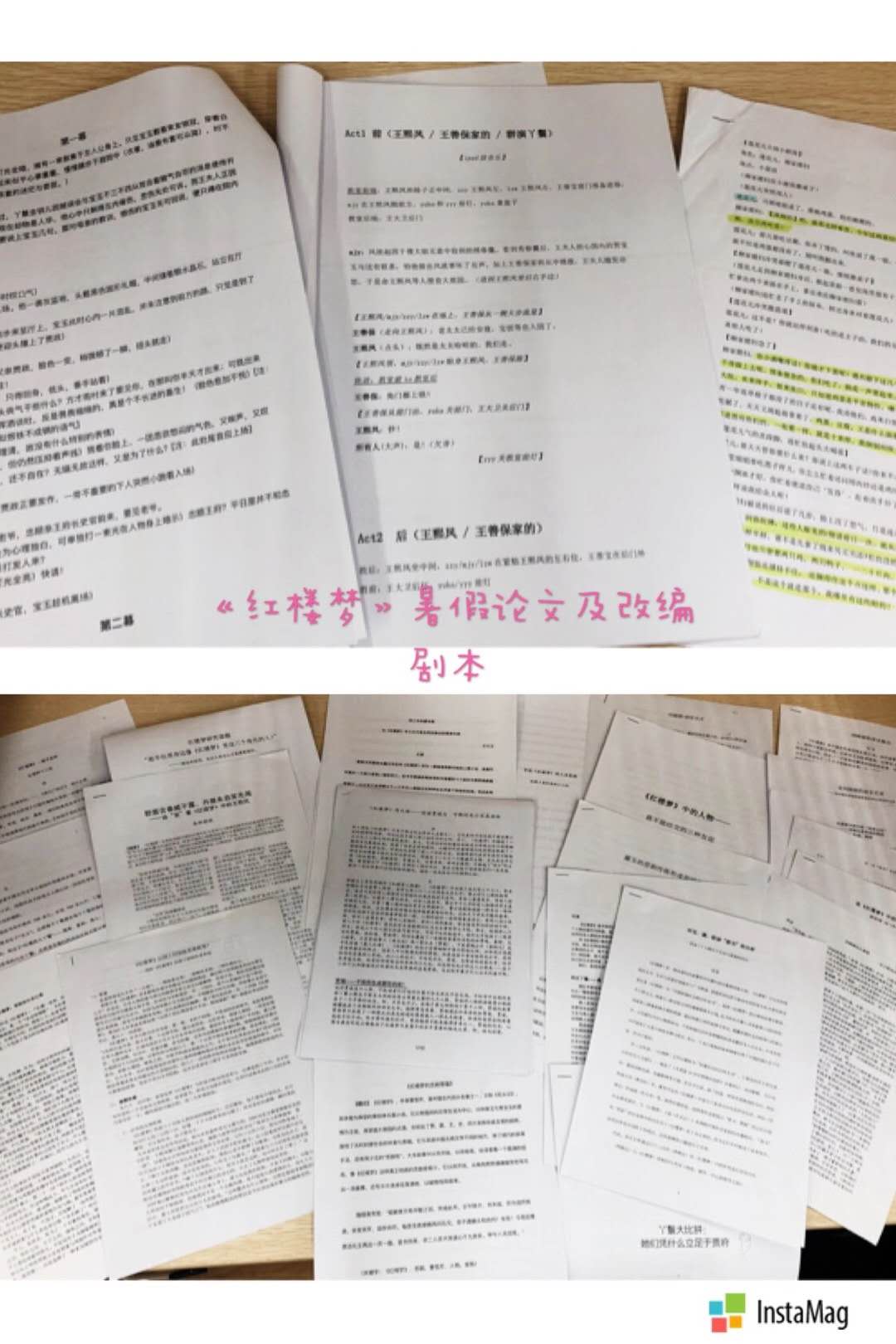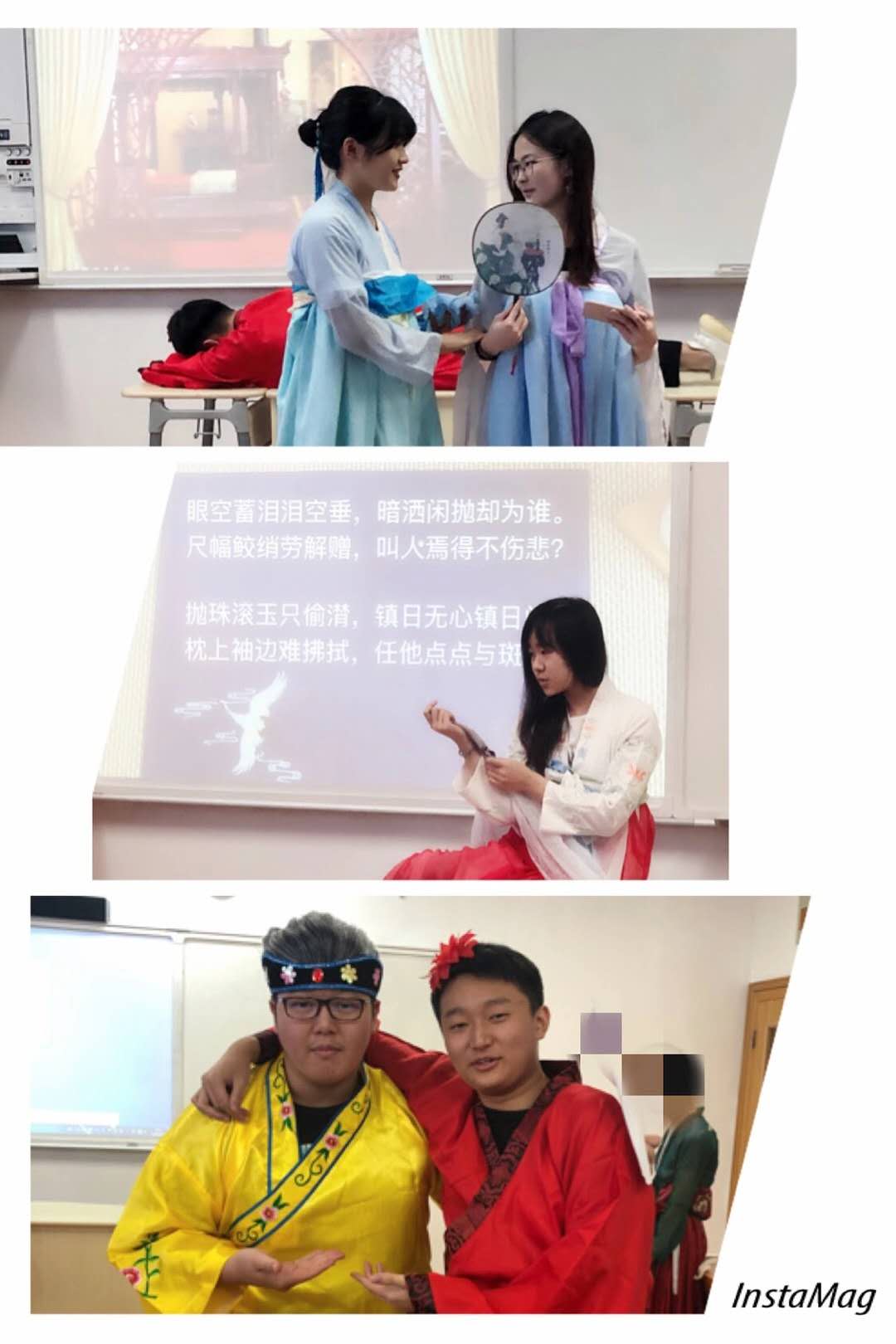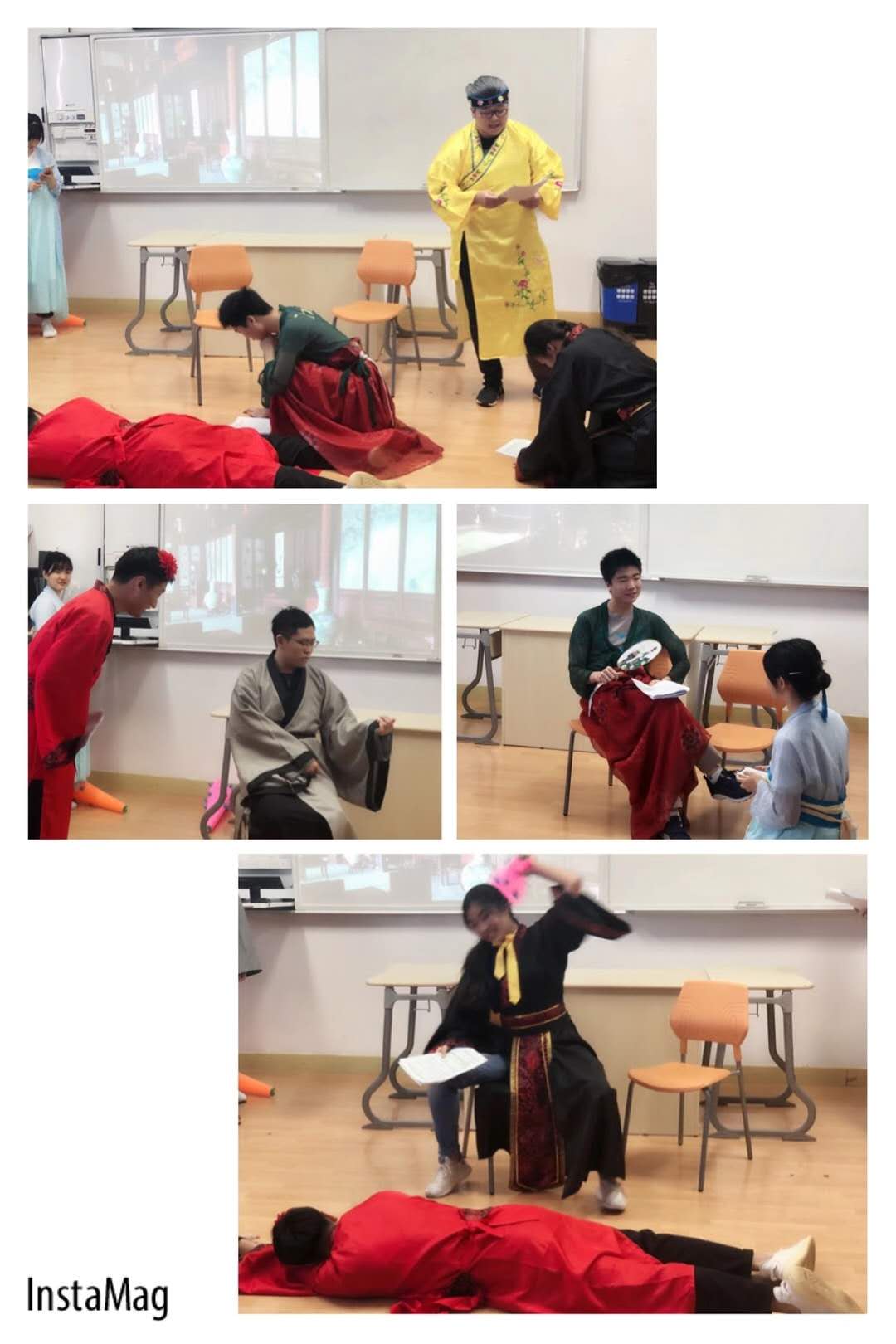 (Written/Pictures by High School Chinese Department)